The HERMES Research Network makes connections with scholars and researchers from around the world who are invested in comparable programs of research. The researchers named below are actively engaged in collaborations with members of the HERMES Research Network concentrated at the University of Newcastle, and share our interests in the study of historical experience, historical consciousness, historical culture, history education, public history, curriculum history, and/or the history of education. Collaborations are listed by broad region. HERMES currently has collaborations with colleagues in Europe, North America and Oceania.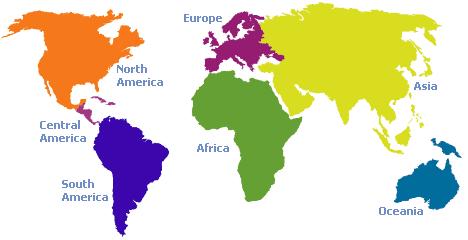 EUROPE

Dr Niklas Ammert
Associate Professor and Senior Lecturer
Department of Cultural Sciences
Linnaeus University, Sweden
P: +46 (0)480-44 64 76
E: niklas.ammert@lnu.se
U: http://lnu.se/employee/niklas.ammert?l=en
Niklas Ammert is Associate Professor and Senior Lecturer in History (History Didactics, History Education) at Linnaeus university in southern Sweden. Currently he serves as Pro Dean at the Faculty of Arts and Humanities. He teaches History Didactics, Uses of History and History of Education. Ammert's main research interest concerns History Didactics and the uses of History – how individuals and groups encounter, interpret and use history at school, in higher education, in politics and in other cultural and societal contexts. He is a member of the National Network for Research in History Didactics in Sweden and International Society of History Didactics. His latest publications include: Historia som kunskap: innehåll, mening och värden i möten med historia (History as Knowledge: Content, Meaning and Values in Encounters with History), Nordic Academic Press 2013 (book) and "What do you know something about history?" Historical Encounters Journal, Vol 1 No 1 2014 (article).
Collaborations:

Dr Henrik Åström Elmersjö
Postdoctoral Fellow
Department of Historical, Philosophical and Religious Studies
Umeå University, Sweden
E: henrik.astrom.elmersjo@umu.se
W: http://www.idesam.umu.se/om/personal/historia/henrik-astrom-elmersjo/



Henrik Åström Elmersjö is currently a postdoc in history and education. In 2013 he defended his thesis: Norden, nationen och historien: Perspektiv på föreningarna Nordens historieläroboksrevision 1919–1972 [Nordic National History: Perspectives on the History Textbook Revision by the Norden Associations, 1919–1972], which deals with interaction between, and changes within, historical cultures in Scandinavia. The postdoc-project, called "A history approved by government," deals with The Swedish Government Approvement Scheme for history textbooks which reviewed and approved history textbooks and existed between 1938 and 1991. The Scheme is seen as part of a national negotiation over national history. Currently he is also working with the management of the Graduate School "Historical media" and as Associate Editor for the Nordic Journal of Educational History.
Collaborations: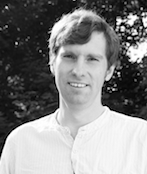 Robert Thorp, Ph. L.
Researcher
Department Textbooks as Media
Georg Eckert Institute, Germany
Doctorand
Dalarna University & Umeå University, Sweden
E: robert.thorp@umu.se
W: http://www.gei.de/en/staff/robert-thorp-ph-l.html

Robert Thorp joined the Historical Media Postgraduate School, jointly organised by Umeå University and Dalarna University in Sweden in January 2012, where he recently published and defended his licentiate thesis titled Historical Consciousness, Historical Media, and History Education. In August 2013 he joined the leading textbook research centre in the world, the Georg Eckert Institute for International Textbook Research in Braunschweig, Germany, as a researcher for the project "Teaching the Cold War: Memory Practices in the Classroom" lead by Dr Barbara Christophe. As part of his licentiate and doctoral studies Robert conducted a major investigation of the concept of historical consciousness in Swedish didactic research, and developed a framework for exploring the uses of history in contemporary cultural practice. His current doctoral work applies this framework to the analysis of history teachers' interpretations of history textbooks.
Collaborations:

Professor Monika Vinterek
Research Director, Education and Learning
Dalarna University, Sweden
Visiting Professor of Educational Work
Department of Applied Education Sciences
Umeå University, Sweden
E: mvn@du.se
W: Head of Research: Monika Vinterek
Monika Vinterek is Research Director for Education and Learning (one of six research profiles including more than 40 researchers and 28 doctoral students) at Dalarna University. Since 1994 Monika has also held various positions at Umeå University as an intern in Teacher Education, post-doctoral researcher in Education, Docent (Associate Professor) of Educational Work in the Department of Applied Educational Sciences, and currently is Visiting Professor of Educational Work in the Department of Applied Education Sciences. Monika's research focuses on teaching and learning, with a particular focus on both General Didactics and History Didactics. Monika is a joint recipient of an International Understanding Grant awarded by the International Assembly of the National Council for the Social Studies (USA), and publishes in both Swedish and English. She is a member of the 'Networking for the Practice Turn in Textbook Research: Comparative Classroom Studies in History Education' research collective, and is engaged in the international projects: "Teaching the 'Cold War' – Memory Practices in the Classroom" and "European History Crossroads as Pathways to Intercultural and Media Education".
Collaborations:
NORTH AMERICA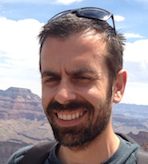 Dr Paul Zanazanian
Assistant Professor
Department of Integrated Studies in Education
McGill University, Quebec, Canada
P: (514) 398-3077
E: paul.zanazanian@mcgill.ca
U: http://www.mcgill.ca/dise/about/academicstaff/zanazanian


Dr Paul Zanazanian is an Assistant Professor at McGill University, Canada; and a member of the Editorial Board of Historical Encounters. His research expertise centres on explorations of the workings of historical consciousness in the development of ethno-cultural, civic, and national identities, with a particular focus on the dynamics of such processes in both formal and informal school settings; and has contributed to an understanding of the ways in which educational practitioners use their historical consciousness for developing a sense of professional identity and agency. He has particular interest in the politics of history teaching; national historical narratives and issues of inclusion and exclusion; and specialised expertise in problems of history, community, and identity in complex communities (i.e. English-speaking Quebec).
Collaborations:
OCEANIA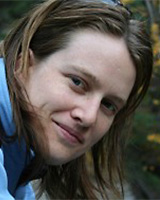 Dr Anna Clark
Postdoctoral Research Fellow
& 2015 ARC Future Fellow
Australian Centre for Public History
University of Technology Sydney
E: Anna.Clark@uts.edu.au
W: https://www.uts.edu.au/staff/anna.clark
Anna Clark is a Chancellor's Postdoctoral Fellow in public history at the University of Technology, Sydney. With Stuart Macintyre, she wrote the History Wars in 2003, which was awarded the NSW Premier's Prize for Australian History and the Queensland Premier's Prize for Best Literary or Media Work Advancing Public Debate. Her PhD thesis, Teaching the Nation, was published by Melbourne University Press in 2006 and examines debates about teaching Australian history in schools. Follow up research, History's Children: History Wars in the Classroom (New South, 2008), used interviews with 250 history teachers, students and curriculum officials from around Australia to explore Australian history teaching in school. She has also written two history books for children, Convicted! and Explored! Anna's current project, Whose Australia? Popular Understandings of the Nation, uses interviews with 100 Australians from around the country to consider and include their thoughts on history and national identity in public discussion about the past. Reflecting her love of fish and fishing, she has also recently been commissioned to write a history of fishing in Australia, which will be published in 2016.
Collaborations: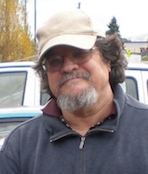 Professor Bill Green
Emeritus Professor
Charles Sturt University
Bathurst, Australia
E: bigreen@csu.edu.au
W: http://www.csu.edu.au/faculty/educat/teached/staff/profiles/adjunct-lecturers/green_bill
Bill Green is Emeritus Professor at Charles Sturt University (CSU) and Adjunct Research Professor in the School of Teacher Education, Bathurst, Australia, after retiring from the position of Professor of Education in the School of Teacher Education in mid-2013. He served as Sub-Dean of Research and Scholarship for the Faculty of Education (2002-2006). A foundation Key Researcher of the Research Institute for Professional Practice, Learning and Education (RIPPLE) at CSU, he was also CSU Strategic Research Professor for RIPPLE for 2007-2012. Before his appointment to CSU, he was Professor of Applied Curriculum Studies at the University of New England, following academic appointments at Deakin and Murdoch Universities. Originally a secondary English teacher, he worked for over twenty years in teacher education, with a specific focus on English teaching, literacy education and curriculum studies. His principal research interests have been in curriculum inquiry and literacy studies, curriculum history, particularly the history and politics of English teaching and the English subjects, doctoral research education, education for rural-regional sustainability, and practice theory and professional education. His publications include 12 edited collections, over 55 book chapters, and more than 80 journal articles. He has been the recipient of five Discovery grants and three Linkage grants from the Australian Research Council (ARC), his most recent competitive research funding was from the Social Sciences and Humanities Research Council of Canada (SSHRCS) in 2010-2011. He continues to be involved in research and scholarly writing.
Collaborations:

Dr Catherine Harris-Hart
Senior Lecturer
Faculty of Education and Arts
Australian Catholic University
Melbourne, Australia
E: catherine.hart@acu.edu.au
W: https://independent.academia.edu/CatherineHart


Dr Catherine Harris-Hart is Senior Lecturer at The Australian Catholic University; a member of the Board of the Australian Council for Educational Leaders (ACEL) and the National Executive of the Australian Curriculum Studies Association (ACSA); and a member of the international Editorial Boards of Curriculum Inquiry, Curriculum Perspectives, and Historical Encounters. Catherine is also one of the founders of #HistoryEdChat a weekly Twitter forum for history educators around the globe. She has published widely in the area of history curriculum theory and practice; educational leadership; teacher cultures; the identification and development of 'signature' 21st Century pedagogies; and teacher professional learning.
Collaborations:

Dr Mark Sheehan
Senior Lecturer
School of Education
Victoria University of Wellington
New Zealand
E: mark.sheehan@vuw.ac.nz
W: http://www.victoria.ac.nz/education/about/staff/sedu/mark-sheehan



Mark Sheehan has been involved in education matters in New Zealand for almost 30 years as a primary and secondary school teacher, lecturer, researcher, museum educator, advisor and textbook writer. He has also acted as an independent consultant to the Ministry of Education and was a visiting academic at the Institute of Education (University of London) during the latter part of 2010. Mark's research interests include critical thinking, assessment, the role of history in citizenship education (with a particular focus on memory, reconciliation and the Treaty of Waitangi), the education of young men, and the place of knowledge in 21st century curricula. As well as researching and publishing in these areas, Mark recently completed a Teaching and Learning Research Initiative (TRLI) study that examined how secondary school history students learn how to think critically/historically through course work.
Collaborations: